Digital Fabric Printing
A&A Eco Products have been pioneers in bringing eco-friendly block, screen and digital printing to India.

The fabric selection available comes in a variety of different weights, weaves and composition suitable for Apparel, Interiors, home wares and accessories.We do not accept outside fabric and only print on our eco-friendly and certified organic fabrics. Kindly, check our line sheets on the fabric page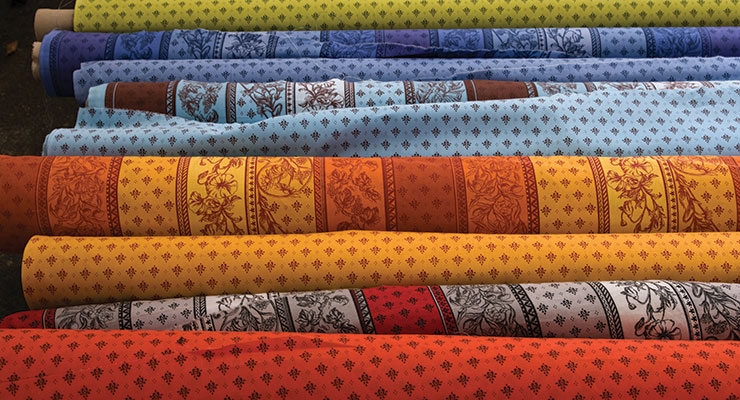 Services
We offer custom block, screen and digital fabric printing.
Intellectual property-
All prints are protected by our system. We respect Intellectual property and customer artwork is not shared or resold. If required we even sign Non-Disclosure Agreements.
File Preparation and Artwork Creation-
We have an in-house designer who can prepare your artwork ready for print which may include setting up scale, repeats or color manipulation. If you have any questions regarding artwork creation or need a quote please contact marketingaaeco@gmail.com

Our Technology
We only use GOTS and Oeko-Tex certified Konica Minolta and Huntsman inks. We use the latest Konica Minolta, Mimaki and Nassenger printing machines with capacity of upto 2500 meters a day for digital and 5000 meters a day screen printing

Our Customers
We pride ourselves on making our technology and digital textile printing accessible to everyone.
We work with hundreds of ethical and sustainable brands from wholesalers, fashion and interior brands, textile designers, small and large business owners.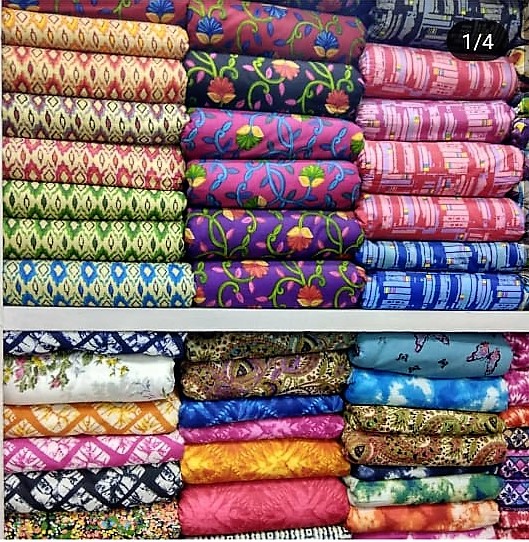 Sustainability
We follow GOTS and Max Havelaar guidelines for sustainability.
Printing Process-
Image Quality 150-300 dpi
All assistance for the above will be provided by our designer.
Sampling-
We provide strike offs before going into production. Colors which are printed from a printer are always a little different from the colors which appear on screen. Pre-Production strike offs are provided to the customer for approval before final print run for the full quantity.
Production Minimum
We work with wholesale accounts yet keep our minimums low in order to provide most competitive rates in India.
150 meters digital printing
200 meters screen printing
Below the above quantities can also be done there is a surcharge applied for smaller quantities. Also please keep 4-5% shrinkage as all fabrics react different to processing, printing.
Warehousing-
A lot of brands buy eco fabrics in bulk and print small batches. We offer free warehousing which enables customers to print small quantities at low price and warehouse the rest. Saving on base fabric costs and also shipping costs.
Packaging-
For fabrics we offer bale form or roll form packing.
Lead times-
3 weeks from sample approval
Kindly refer to our service page for cut and sew services we offer.